Birgitte Støvring
Shapes of Harvest
21. april – 27. maj 2023
Udstillingens sidste dag og Vestergadefest lørdag den 27. maj. Vi har åbent fra 10 – 16.
Galleri Lene Bilgrav er stolt af at kunne præsentere den første soloudstilling i galleriet med den danske billedkunstner Birgitte Støvring. Udstillingen hedder "Shapes of Harvest", og her viser Birgitte Støvring en række helt nye malerier, der blandt andet handler om kvindefiguren, naturen og frugtbarhed, men også om sårbarhed og ansvar for kommende generationer.
Galleri Lene Bilgrav is proud to present the first solo exhibition in the gallery with the Danish visual artist Birgitte Støvring. The exhibition is called "Shapes of Harvest", and here Birgitte Støvring shows a number of completely new paintings, which are, among other things, about the female figure, nature and fertility, but also about vulnerability and responsibility for future generations. The opening takes place Friday 21 April at 17 – 19. The artist will be present and everyone is welcome.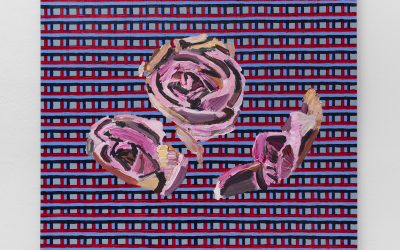 Inge Ellegaard udstiller hos Galleri Lene Bilgrav Blomster, striber og tern – det er blot nogle af de mange former, mønstre og motiver, der går igen i Inge Ellegaards malerier. Hvordan de går igen, varieres og kombineres, kan man nu opleve i en ny udstilling hos...
Anne Riis Bovbjerg udstiller. Mere information følger
Vi deltager i kunstmessen Enter Art Fair i København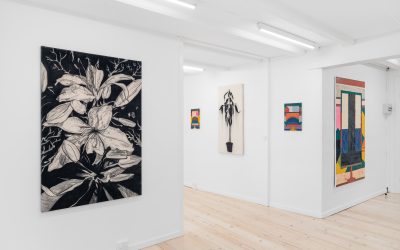 Galleri Lene Bilgrav is pleased to present the exhibition Verso with works by Benjamin Murphy (UK) and Lars Sarto Hempler (DK). At the exhibition, the artists will present brand new paintings. The aim is to create an exhibition where a dialogue occurs between the two...